Welcome to visitors
Our churches offer...
The Sacraments of; Baptism, First Holy Communion, Confirmation, Marriage, Last rights (Anointing the Sick).
Read more...
Keep up to date with all the latest. Here you will find an archive of our weekly newsletter.
Read more...
OUR TEAM
Welcoming you to our Parish and working hard to help you
Fr Jeff Cridland
Parish Priest
I was born and bred in London and was ordained more than 50 years ago. I have had highs and lows that were equally unexpected. Here are some of the highs; running youth groups in three of my parishes and recruiting a wonderful lady to help care for the unemployed who went on to found the Manna Centre for the Homeless near London Bridge where 175 dinners are served every day in normal times. I spent fourteen years as a pastor in a parish in South London during which time the Sunday Congregation went from 300 to 800. I have loved being involved in education as school chaplain to two different comprehensives at different times and serving as a governor for a total of 36 years in various schools. The lows were most about my health including the years after I was misdiagnosed as diabetic and the period before it was discovered I had been suffering from Chronic Fatigue Syndrome for fourteen years. When I got out of those tunnels I experienced great joy. I have always loved belonging to whichever parish community I have served, to the school communities and serving a Lord who always helps us whatever happens if we let him.
Fr Leo Agbene Illah CSSp
Assistant Priest
I was ordained to the Catholic Priesthood on the 29th of July, 2008 in Nigeria. I belong to the Holy Ghost Fathers, (The Spiritans). For the last twelve years I did Missionary work in the Philippines. I had a very flourishing and joyful experience among the Filipino People. I was helping the poorest people in the island of Mindanao. I was a chaplain to University students, and later took charge of the Spiritans Social Actions which builds houses for the poor, provides food for those affected by natural disasters (typhoons) and the constant Muslim conflicts in Mindanao. In 2014, I served as the Provincial Superior of the Spiritan Mission in the Philippines. I also served as the Parish Priest at the Resurrection of the Lord Chinese -Filipino Parish, Iligan City from 2017 to 2020. I am very happy and blessed to share my life with you here at the Parish in Dover. God bless.
Fr Jamie Houghton
Assistant Priest
I was brought up in North London, and was ordained as a priest in the Church of England in 1969. I have had over fifty years of ministry which I have loved. I discovered early on, that God is full of surprises in how he uses his people in sending us to places and people we would never have dreamed of. As in any ministry, it is full of challenges, but they all add to priestly development. I was a diocesan youth chaplain before becoming a school Chaplain and Head of Religious Studies in both comprehensive and boarding schools. It was not until I was 55 that I had my first parish, or rather three parishes, near Uckfield, before moving to Eastbourne to be vicar of an Anglo Catholic Charismatic Church. Along, with many other Anglicans, I left the Church of England in 2011 to become a priest in the Ordinariate set up by Pope Benedict XVI. This meant three years of training before Archbishop John Smith ordained me priest at Our Lady Help of Christians in February 2015. As many ex-Anglicans have said, be received into the Catholic Church is like 'coming home'.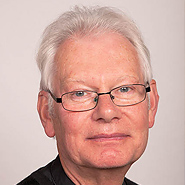 Deacon Barry Barton
Deacon
I was ordained permanent deacon in 2003 in the Diocese of Leeds. The word 'deacon' is from the Greek word diakonos; to serve. The deacon is 'a living icon of Christ the servant within the church.' With the relevant bishops permission, I provide service to the Parish of the Good Shepherd (St Paul's and St Finbarr's) and to Our Lady of Dover, Buckland. As deacon, I fulfil the 3 areas of responsibility, namely; service to the altar, service to the word, and service to the poor. I am currently the chair of Christians Together in Dover, Vice Chair of Governors at St Richard's Catholic Primary School, a Youth Alpha Facilitator and Lead Money Coach for Dover Money Course.
Andrew Bishop
Pastoral Assistant
I am originally from Nuneaton but have spent over thirty years teaching French and Spanish in secondary schools in London and elsewhere. I spent a year in Dover while discerning my vocation to the priesthood as a "late vocation." I started at Beda College, Rome in September 2019, but will remain attached to the parish, coming back in the holidays. In a relatively short time here I have been privileged to get to know a large number of people in this lively and welcoming parish and feel entirely at home. There is always something going on.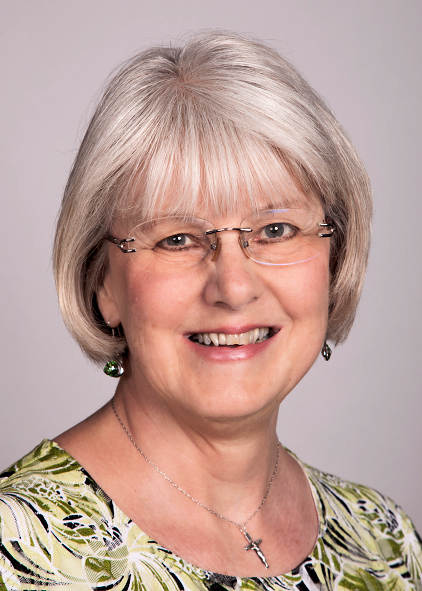 Mary Smye-Rumsby
The Parish Secretary
Born and brought up in Dover, I attended St Paul's Primary School and St Edmund's Secondary School. I moved to Bristol where I lived for over 30 years bringing up five sons and working for Bristol Old Vic Theatre School as their Finance Officer. I moved back to Dover in 2013 and became Parish Secretary in 2016, shortly after St Paul's amalgamated with St Finbarr's. I love Dover and being part of parish life.
Carina Jarvie
St Finbarr's Administrator
I have lived in Aylesham all my life, and I am part of community life here. I became a Catholic 11 years ago, after attending St Finbarr's church in Aylesham. I have two business's that I run from my home. I run a walking group to help people get out and about and meet new people. After St Finbarrs and St Pauls amalgamated, my ministry seemed to be in Dover. I am a street pastor which I love doing, getting out in the community getting to know the people of Dover. I help at the night shelter, soup kitchen and Community Table, where we feed people with food and love.